It's Never Too Late for Compassion – Waleed Nesyif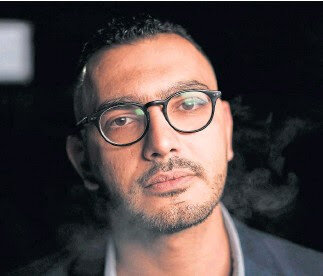 https://podcasts.apple.com/gb/podcast/survival-of-the-kindest/id1525026504?i=1000492973736
Julian talks to Waleed Nesyif who featured prominently in the BBC's documentary series Once Upon A Time In Iraq. Waleed's life story, and personality, are nothing short of extraordinary. He speaks candidly and humorously, revealing the truth of what it means to be a child growing up in a war zone, what that is like in day-to-day life, and how he learnt to be human against the backdrop of family members in prison, and losing close friends and many members of his community to the violence of war.
Waleed's later experiences in the West highlight the difference between being raised in Iraq with war, sanctions, invasions, and being raised in Canada where he now lives. His life, like the life of so many others, has been shaped by the aggression of world leaders, and their proxies who curated environments of fear. However, rather than focusing on difference and negativity, he looks for the similarities, the humanity in all of us, and the moments where he can give and receive compassion. He focuses on the video games we all played in the 1980's, the music that we all love (for him – heavy metal), and the connections that can be made across political and cultural boundaries.
Waleed is an inspiring man who tells stories that serve as reminders that compassion can be found in dark places, and that rehumanises a period of history that we know well on a geo-political level, but tend to ignore its human cost.
Julian was introduced to Waleed by Jo Abel who can be heard talking about the BBC series in Episode 5.
Subscribe to the podcast on Apple or Spotify to get every episode as it is released.