Gary Crooks – You Don't Have to be Alone
"ANXIETY IS THE NEW PLAGUE […] I MIGHT BE HAVING FIST FIGHT OR ROBBING A BANK, […] BUT I COULDN'T GET ON A BUS BY MY SELF. MY SELF ESTEEM WAS SO LOW I COULDN'T ACTUALLY HAVE INTERACTIONS NORMALLY"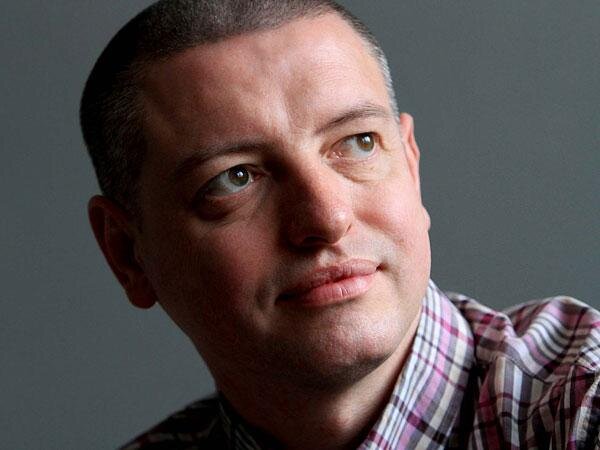 https://podcasts.apple.com/gb/podcast/survival-of-the-kindest/id1525026504?i=1000504979486
This week Julian talks to Gary Crooks. Gary's life in a mining village in the North East of England was turned upside down during the mining strikes. His life departed from the sense of having a tight knit community and instead he was steered and dragged towards crime, prison sentences, anxiety, and a sense of having to make it alone. Gary's story is redemptive and extraordinary.
From living in a community where ' we were always there for one another. People would give anything to each other'. They were forced into a situation where 'the rules were take what you want to take and if you don't go out and get it, it's not going to come to you'. People were starving and the original sense of togetherness and rebellion at the start of the miner's strike turned to 'a sense of rage, but negative rage, against the government, against the police force and eventually against one another to some extent.'
Gary, like many others in his situation, turned to crime as food, fuel and money ran out .'I began to steal food wherever I could get it […] following the bread man round, we were literally starving'. Gary's first prison sentence was when he was 15.
Throughout his youth, and while he had to steal to survive, he carried with him a strong sense of justice, standing up to bullies and those who were suffering. As he continued to use crime as a way to survive it culminated in his mother being attacked. Gary's urge to defend his mother and seek retribution from the attacker saw him being sent back to prison.

During his second stint in prison Gary became a Samaritans listening volunteer, which he initially saw a road to early parole; 'I thought I was manipulating people but really I can see I was screaming out for change'. Gradually after a coincidental introduction to campaigner Mandy English, Gary's found his new work helping people back into society from a plethora difficult situations, whatever their crime, helping people, 'filled that void by ten thousand'.
After a wrongful arrest in 2013 Gary teamed up with Mandy English and started a couple of not-for-profit organisations. First Point Training and Positive Direction NE. They are two fantastic organisations, each with a different remit, but both with huge positive impacts. Positive Directions NE works within its local community to help people at risk, from supporting those bereaved through suicide, the homeless, connecting elderly people with primary school children, to just making sure people have had their immediate needs, including their social interaction needs, met. First Point Training works particularly with those who have experienced trauma in their past to help them move onwards to where they want to be.
Gary's life experience, and his mantra of 'In a world where you can be anything, be kind' shines through everything he does. When he says at the end of his interview that 'you don't have to be alone', hearing it from him is a comfort. An acknowledgement that even when you are, as Gary was, 'filled with fear [&] screaming out for change and another kind of life, but too terrified to actually walk over the bridge and ask someone for help', when you reach out and there are people there, it makes all the difference.

First point Training: Website Twitter
Positive Direction NE: Website Twitter
Asset Based Community Development Website, Twitter
Cormac Russel Twitter
Bearpark short film about Gary's life
Dr Julian Abel twitter
Samaritans can be found on free phone 24/7 on 116123, or on email: jo@samaritans.org
If you are struggling with feelings of suicide or know someone who is, please contact the Samaritans.
Gary was recommended by Paddy Wivel who can be heard on episode 10 here
Follow Survival of the Kindest on Twitter, Instagram and subscribe on Apple, Spotify or wherever you like to listen to get our episodes as they are released.
Email us compassion.pod@gmail.com